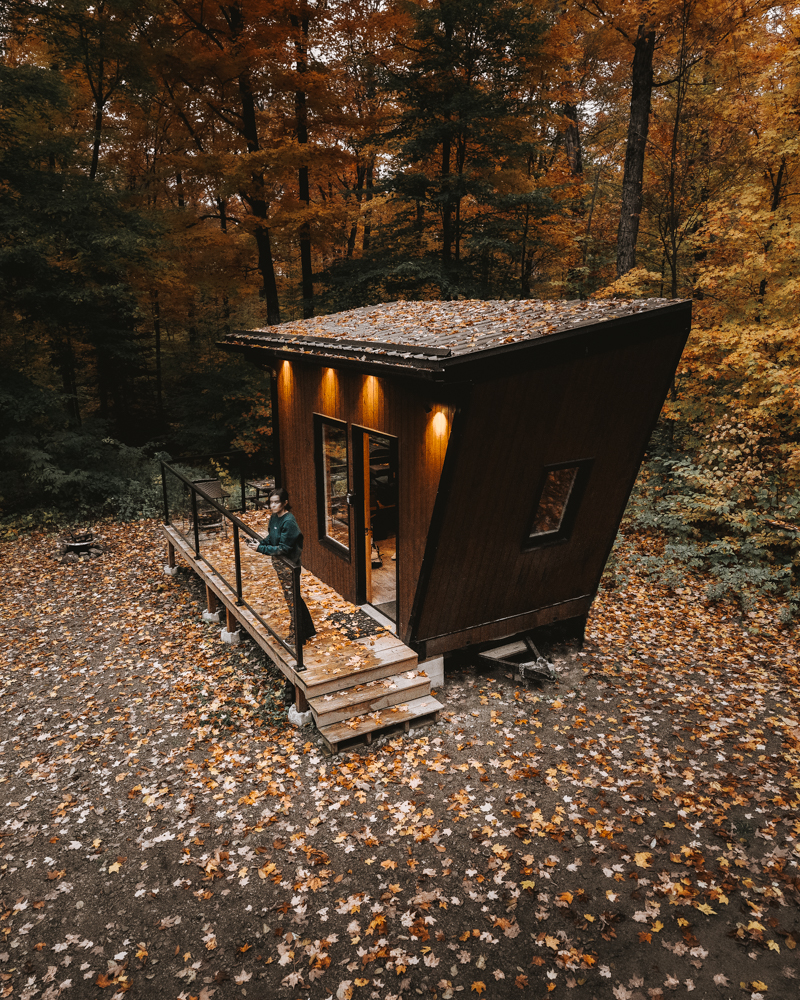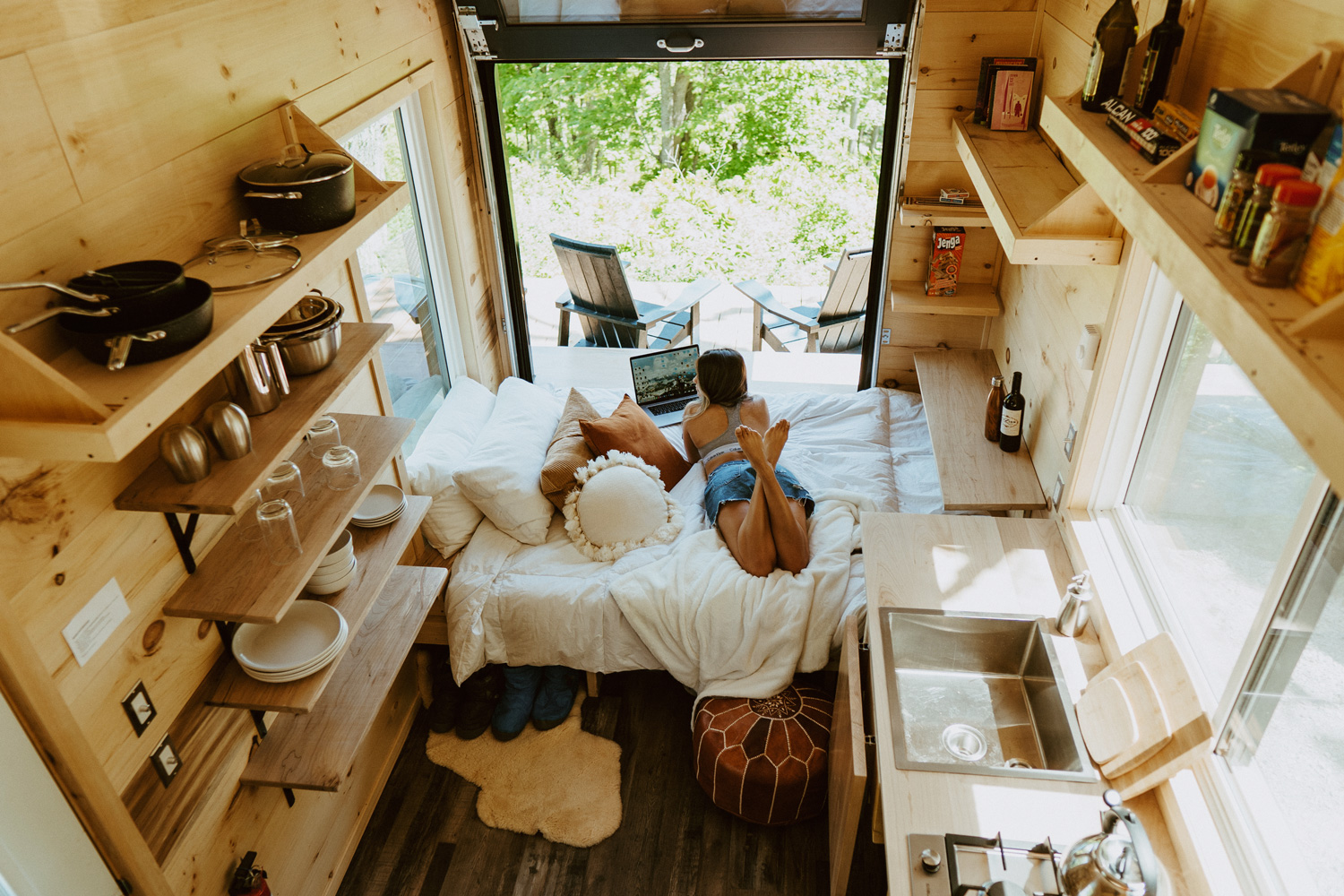 Spaces
Our backyard spaces are designed for your imagination. These units come completely finished up to 160 sq/ft (8.5'x18.5′).
Additional options like a Murphy Bed, storage unit or a custom desk can help bring your design vision to life.
Spaces under 107 sq/ft do not require a permit.

Spaces
Spaces
Our backyard spaces are designed for your imagination. These units come completely finished up to 160 sq/ft (8.5'x18.5′). No permit or assembly required.
Additional options such as a Murphy Bed, storage unit or a custom desk can help bring your design vision to life.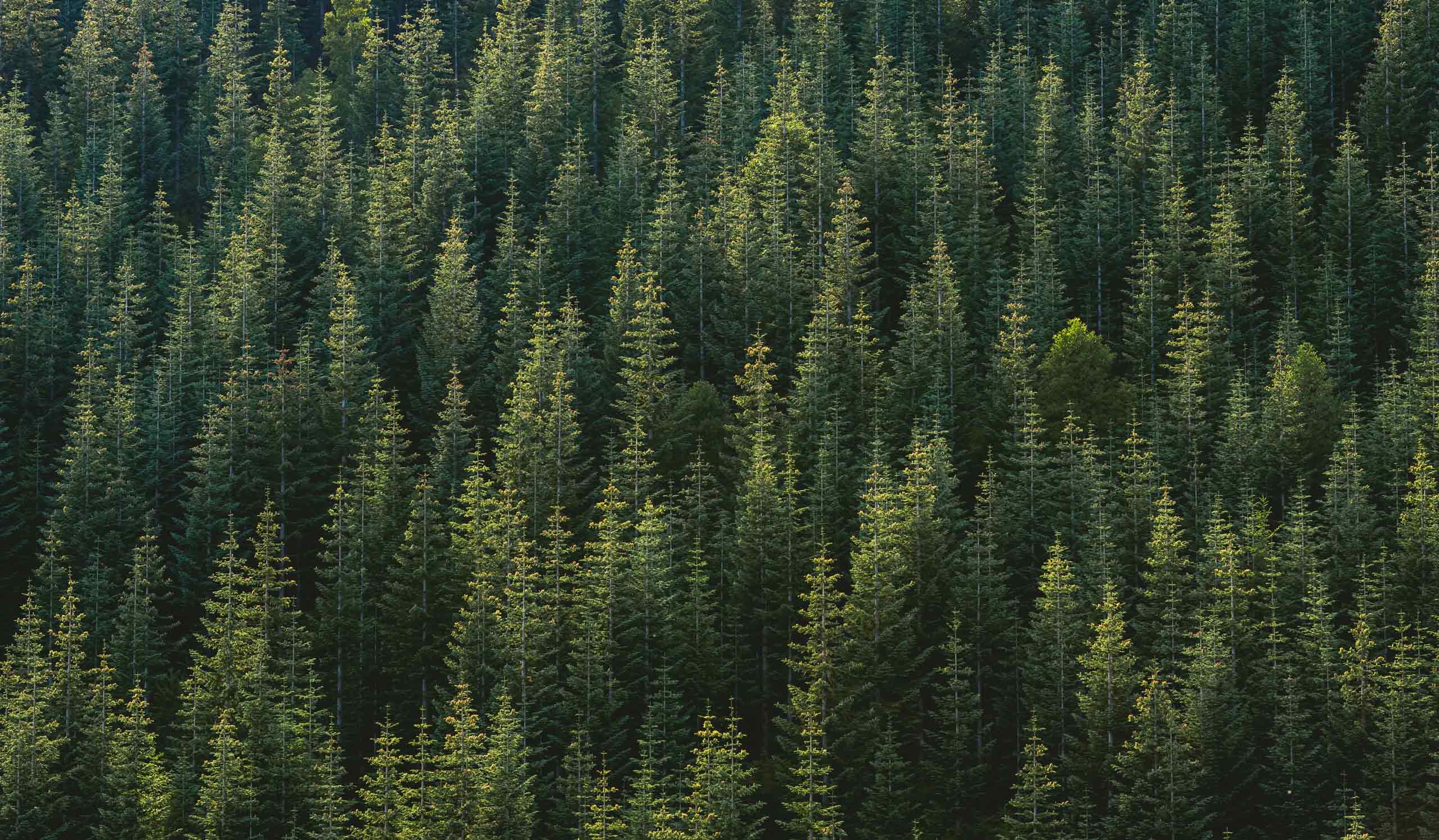 Technical Specifications
Dimensions – (Up to 160 sq/ft)
Materials
Item
Material /
CO2 Emissions
Cladding / Siding
Locally Milled Pine
Best
Insulation
Wood Fiber Board / Cellulose
Best
Interior Finish
Locally Milled Pine
Best
Flooring
Cork
Best
Framing
Dimensional Lumber
Best
Windows
Wood with Aluminum Cladding / Recycled Vinyl
Best / GoodMedium
Roofing
Steel / Green Roof
Good / Best
*All Data sourced from Embodied Carbon – The ICE Database and Builders For Climate Action Reports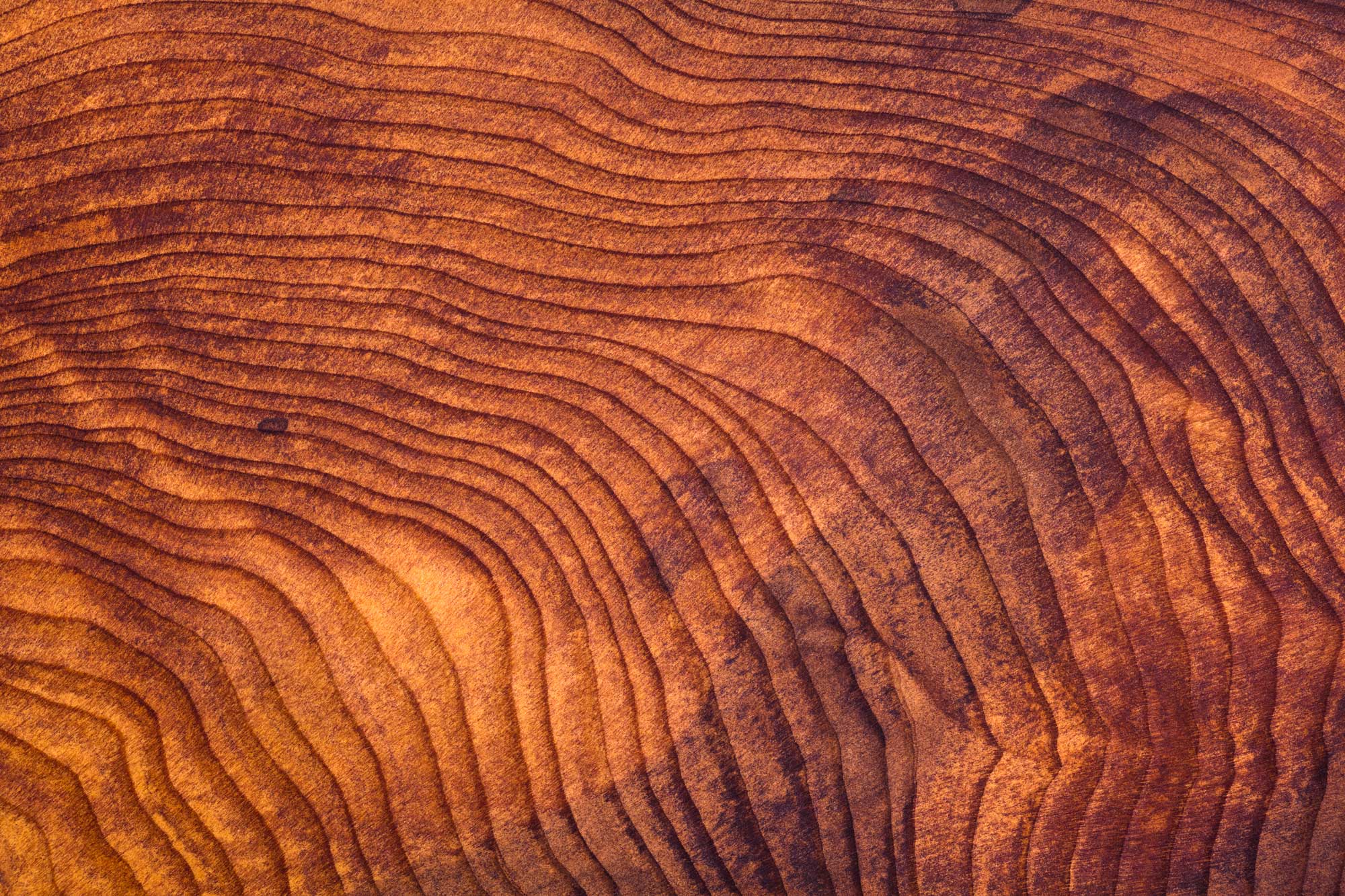 FAQ's
Have questions? We have answers.
How Big are Wildscape Co. Spaces?
Our spaces are up to 8.5′ x 18.5′ on the exterior. With the wall thickness, the interior measurements are approximately 7.5′ x 17.5′. The total square footage is up to 160 sq/ft. As a result this does not require a permit in most municipalities.
Are Wildscape Co. Spaces insulated?
We use sustainable cellulose insulation inside our walls including a continuous exterior insulation for increased efficiency (insulation upgrade). This gives you a total "R value" of over R20, suitable for Ontario winters. Additionally, unlike most insulations, these products are natural, carbon sequestering materials.
Do Spaces come finished?
Our spaces come completely finished, no building or assembly required. Once the unit is level, it is ready to use. Power can be wired in directly or you can simply plug in an extension cord and you are ready to go!
Just add your decor.
Do Spaces come with heating or A/C?
Our spaces come wired with outlets. We recommend using a stand alone heating A/C unit such as the Dyson Hot+Cool which has the capacity to heat and cool our Spaces and requires no installation. This is not included in the unit purchase.
Can I customize my Space
Spaces are designed for you to furnish and interior design as you wish. It is yours to customize after delivery. We offer the following additional options:
Siding Colour: Customize your siding colour or leave it natural wood. We can colour match or use a selected paint swatch.
Office Desk: You can add a custom sized wood desk with wood or steel legs for an additional $1000.
Wall unit: Add a perfect fit wall storage unit for an additional $2500.
Murphy Bed: Add a pull down Murphy bed for an additional $2500 (Mattress not included).
Deck Unit: Add a 6′ Deck on the front of your unit, delivered and installed for an additional $1500 (railing not included).
Composting toilet: Include a small "toilet room" with composting toilet, wired and vented and ready for use.
Green Roof: Our base model comes with a steel roof. However, we encourage our customers to upgrade to a green roof as it is a much more sustainable approach and will sequester carbon over its life span. However, we understand it is an expensive upgrade. As such, we include it as an option at an additional $6000.
Solar: Off gird / solar can be included. This will be sized to suit your needs. Pricing ranges from $4500 – $8000
When can I get my unit?
Delivery dates will be scheduled in the order purchases are received. Orders can be delivered starting this summer and into the fall of 2023. As our production schedule fills out, later units will be delivered in late 2023/2024.
When do I pay?
Purchases are broken down into 4 payments:
10% Down payment to secure your fabrication scheduling
40% Payment once fabrication begins on the production line
25% On completion of building envelope
25% Payment once unit is completed prior to delivery
Do you deliver?
Our spaces are delivered to your site for an additional delivery fee, priced dependent on your location. A suitable unloading area must be provided. We can assist with site development depending on your location.
How much is delivery?
Delivery is dependent on location. Typically it will range from $1500 – $3000.
What is included in delivery?
The unit will be delivered to your location once a suitable site is prepared. Delivery will include offloading of the unit and levelling onto cement blocks. Site preperation, skirting or electrical connections are not included in delivery.
Do you install units?
The delivery fee only covers the transportation and offloading of the unit. Depending on your location, one of our local crews may be able to assist with site preparation and skirting or electrical connection at an additional fee.
Do Spaces have plumbing or a kitchen?
Any unit with plumbing requires a permit by Ontario code. We can include plumbing or kitchens in our Spaces and work withy you to secure a permit if required.
What does "sustainable materials" mean?
Many materials have a large carbon or chemical load. Aluminum, fiberglass, steel, spray foam, extruded insulation, vinyl flooring and glass are just a few products that produce high quantities of carbon in their manufacturing. Unfortunately, many of these are still industry standard materials despite there being only a small difference in cost.
Additionally, they are often fabricated with chemical materials that reduce the recyclability of the product and off gas for an extended period of time, reducing the air quality inside the unit.
While we are not able to avoid these materials 100%, we use the absolute bare minimum in our fabrication which is well beyond the industry standard. Our walls and roof profiles are nearly 100% wood or plant based materials that sequester carbon. Additionally, many of our materials are milled and manufactured locally, reducing transportation produced carbon emissions.
Newsletter Signup
Preorder Request
Please fill out the form below if you are interested in ordering a Wildscape Co. "Space". Select any of the additional options you are interested in as well as any notes you may have.